Wireless Rear View Camera System Review
If you are the type of car owner who finds it hard parking or reversing your vehicle or if you are among millions of car owners with poor rear visibility, then the best solution is to use a wireless rear view camera system.
These devices are designed to give you a clear view of the area behind you so you can make parking and tricky manoeuvres easier.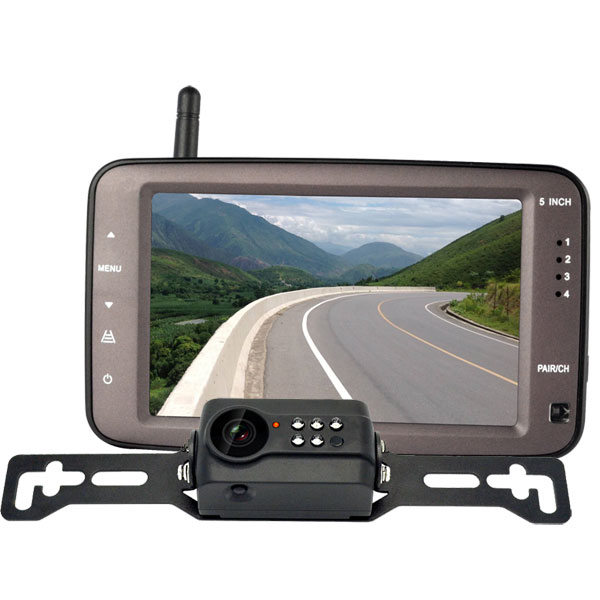 These units come with a monitor that's installed in the side of the driver.
Whenever you reverse your vehicle. it activates giving you a clear view of the rear, thus helping you get into tight spots safely and easily.
This wireless backup camera system review will walk you through everything you need to know about these devices.
Why do you need a wireless rear view camera system?
With wireless backup camera system, a number of common risks can be reduced or eliminated.
These devices are also beneficial for those tight spots as the last thing you want is to smash into other vehicles.
Whether you are a common driver, a truck driver, or a construction equipment operator, wireless backup camera systems eliminate blind spots, allow for easier manoeuvring and increase safety for pedestrians walking behind vans, buses, RVs or trucks. While you can crane your neck, sometimes it's simply not enough.
What are the benefits of wireless camera system?
One major bonus with wireless rear view camera system is that you don't have to deal with wires running all over your car.
Without a bunch of wires that need to be fitted to the right input and output, even car owners who are not tech savvy can install these devices themselves without a problem.
Digital Wireless backup camera systems are also more technologically advanced compared to conventional analog backup camera systems.
Systems that use wireless technology can use backup cameras installed into the navigation system.
What's the difference between wireless and wire system?
When it comes to reversing cameras one of the major differences you're likely to notice is the difference between a wired and a wireless system.
With a wired system, you will have to deal with cables running to the rear of your vehicle. This can be tedious and time consuming particularly if you have a bigger vehicle.
The wireless system comes with a camera and monitor that are reliant on each other as the camera will feature a built in video transmitter and the monitor will carry a receiver without the need for a linking cable.
Why is digital wireless system better than a standard camera?
Wireless backup camera system is the right choice for car owners.
If you want backup camera that combines safety and modern technology, digital wireless system is your best bet.
They are the best choice for car owners who don't want the cost or distress of a professional installation.
A wireless system will also cut down on your installation time.
Moreover, it is an excellent option for people who don't rely only on the camera.
For instance, if you are using it and suddenly it goes out, you can comfortably use side mirrors, spotters, or other aids.
How can you choose the best wireless backup camera system?
Realize that not all reversing cameras are made the same.
So it is important for you to take note of the things you need to take into consideration when buying one.
First and foremost, you need to ensure that the camera system you buy comes with an automatic switch-on feature.
Be sure to choose one that is wide-angled so you can monitor a wider area.
If, for whatever reason, you opt for a smaller angle, be sure to place it in such a way that you get a perfect rear view angle.
When choosing a wireless rear view camera system, always be sure to buy from a trusted dealer so you know you are buying a quality product.
Bottom line:
Most car owners prefer wireless systems over wired systems.
This is because these units are easy to install and provide a clear view of the area behind the car.
The good thing about wireless units is that car owners can transfer them between cars for added convenience.
Multiple studies have shown that most accidents occur in parking lots.
Wireless rear view camera systems can help to minimize or prevent such accidents from occurring.