How To Choose Best Truck Backup Camera System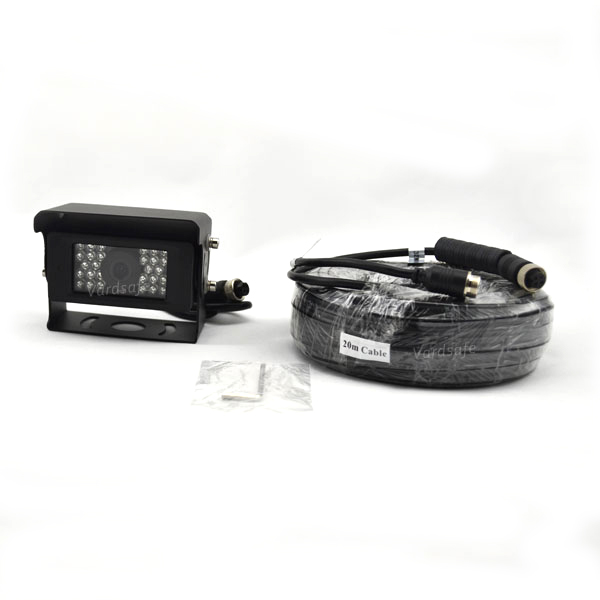 Let's face it; choosing one of these suave breeds of truck backup camera system doesn't merely signify your attention towards the latest technologies, right?
From Volkswagen CC's rearview camera hidden behind the brand's badge to the more sophisticated ones with HD screens, the future of backup cams is poised to change forever.
Usage of backup camera systems is rapidly gaining acceptance in the mainstream, meaning that days of the regular ones on cars might be coming to an inevitable end soon. In fact, from 2018, all vehicles in the US will be expected to have embraced the new technology.
They are intended to boost your vehicle's safety, but before you buy the best truck backup camera system, you must understand all the essential features to look out for.
1.The Rearview Camera
Beyond being tiny, sturdy and waterproof, your truck Backup Camera System's rearview camera should, at least, conform to the following features:
The Sensor: CCD and CMOS sensor types are, by far, the best because of how they reliably convert light to signal. CCD can handle fluctuating lighting scenarios well, while CMOS require less power and will reliably help in low light.
Parking Lines: when parking in precarious positions, those cameras with parking lines are helpful.
But, if you would like to enjoy the best of both instances, just purchase one that can help gauge distance from an object away from the car.
Mirror Image and Viewing Angle: your mirror's view is reversed to resemble that of a standard rearview mirror, helping you park with little difficulty.
When it comes to the angle of viewing, wider is better. So, go for those brands that offer a broader scope.
2. Mounting
Perhaps, the defining attribute for almost all systems, you must pay attention to the type of mounting style available today.
Lip Mounting: with an inset area on your car's rear, an angled lip-mount camera will perfectly suit your requirements. It's a little more subtle compared to the other styles.
License Plate Mounting: there's a unique crop of Backup Camera System designed to fit into your truck's matching license plate frame automatically. Others will take the common universal way and may require customization and fastening with screws. At this point, you should have decided the best system for your vehicle.
Bracket Mounting: unlike the others, this class of camera mounting is somewhat flexible. There's an adjustable bracket so that you can mount your camera where you want.
Vehicle-Specific Mounting: you can fit your system onto factory parts for an almost-perfect match.
3. Dashboard
With a rearview camera of your preferences and a suitable mounting place, all you need to complete the set is a screen. An aftermarket touchscreen receiver complete with a video input is a bit sophisticated. But, if you would like a taste of the contemporary ones, check the following out.
Factory touchscreen receiver your truck's entertainment systems?
New DVD and GPS receivers with touchscreen monitors and video inputs – they often come with refined functions and features.
When there's no space in your dashboard, those receivers that can be fitted into your car's interior are perfect.
Some are portable too, meaning that you can't possibly miss choosing one.
Other features to consider when shopping for your truck's Backup Camera System include:
4. The durability – its International Protection (IP) rating should be IP67 or higher.
5. The brand's manufacturer – Owing to the rising demand for these tools, several fake products have been flooding the markets.
6. DIY – If you can do the installation on your own.
7. Finally, your budget – you can get a better truck backup camera system for less than $200.