Rear View Camera System Review
This is a review for rear view camera VS803.
Have you installed a rear view camera system in your vehicle already? If not, you need to do so right now.
As you know, the NHTSA (National Highway Transportation Safety Administration) has made it clear that all the vehicles sold/leased in the US MUST feature this excellent device by the year 2018.
This measure has been put across to help reduce the ever rising number of accidents, injuries and loss of lives from reversing your vehicle.
How will a rearview camera system contribute to reducing all this? Are you wondering already?
Below we take a look at the top aspects comes this awesome device.
Superior Quality Images.
The primary reason for the invention of this device was to give you a clear view of the back of your vehicle. And this will help you reverse your car safely.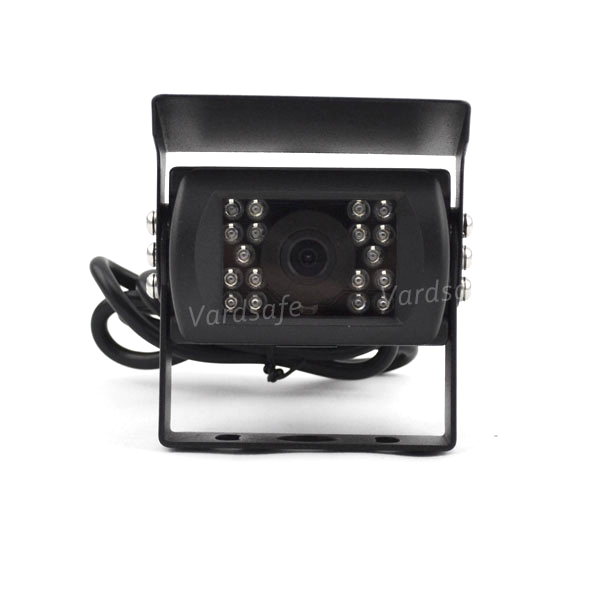 Thankfully, the top-quality rear view camera features High-Quality image sensor technology (Sony CCD image sensor to be specific). The sensor provides you with a resolution of up to 420 TV lines!
Don't forget that the system's monitor is also great. It comes with an excellent resolution of 800 x 400 and offers you a display format of 16:9 (with automatic NTSC/PAL switch).
And this means you'll enjoy excellent quality video images- with no blind spots!
Wider Viewing Angle.
Besides getting high-resolution video images, the camera also presents you with a wider viewing angle. It encases a 2.5mm lens that offers you 170 degrees viewing angle.
This contributes to the high clarity of the videos you see on the monitor. Plus it lets you enjoy a clear view of all the objects and obstacles at the rear of your car.
This will indeed make vehicle parking an easy task.
Excellent Audio Capabilities.
With a rear view camera installed in your vehicle, you'll not only be enjoying a wide viewing angle of the rear of your car, but also the sound in the area.
This has been made possible by the fact that the unit comes with an excellent built-in microphone- or speaker- which picks even the lowest sounds behind your vehicle.
Needless to say, this will help you hear (and view) what's behind your vehicle.
And you'll ultimately park your car without causing any accidents or injuries.
100% Weatherproof System.
We can't fail to mention the system's great waterproof capabilities.
It comes with a weatherproof rating of IP68.
Translated into simpler terms, this means that the camera is protected against water ingress- up to 1.5m of water for around 30 minutes.
It also means that the device is protected against dust ingress.
So, the functionality of your rear view camera won't be affected by water, snow, grime, ice, dust, oil, and even the high-pressure washes!
Additional features that come with a rear view camera system:
-Quad screen- which means you can view up to 4 cameras on the same screen.
-Built-in heater for the icy or snowy winter weather conditions.
-Multi-color camera for improved image clarity.
-The system is shock-resistant.
Bottom Line
All the vehicle reversing/parking accidents result from lack of clear view of what's behind the car. Luckily, a rear view camera system solves this issue. It offers you a wider view angle of the rear of your vehicle in high-quality video images and even picks up all the sounds at the back.
Because it's waterproof, you can operate it in icy/snowy/dusty conditions without any problems.
Add a rear view camera to your vehicle today and ensure your safety and that of others.