Chevy Express / GMC Savana Brake Light Backup Camera
Easily replace the factory third brake light,no need to drill holes.
6 infrared lights,which auto activates at night to guarantee excellent night vision.
100% Waterproof with an IP68 rating to withstand all weather conditions.
Install this camera can help you save money, and lives too.
SKU: VS706
Replacement Backup Camera for 2003-2017 Chevy Express / GMC Savana vans.
Our Chevy Express backup camera is designed to completely replace the van's third brake light. When installed, this backup camera looks factory-fitted, as though it came with the van originally. Click here if you want to add a monitor.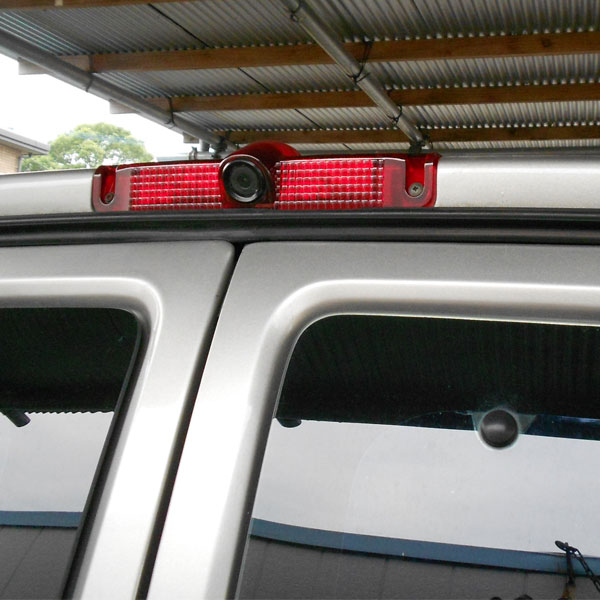 We Use Best Cables & Accessories.
Unlike other sells that use cheap material cables, however, we use best cables to increase performance and effectively extend the service life.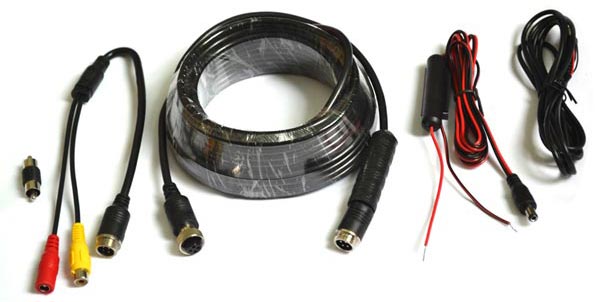 Use Top CCD Image Sensor.
Unlike other sellers that use cheap CMOS, however, we use top CCD image sensor with 600 TV lines to produce the highest quality of video image possible. CCD lenses are superior to cheaper CMOS lenses. They deliver crisper images and a much better color balance. With this high quality CCD camera, and you can also add our crispy-clear TFT LCD monitor, you can see the best image quality.
This Chevy Express backup camera features a wide 120-degree viewing angle allowing you to see all details behind your vehicle. A camera's angle of view, or viewing angle, is a measure of how much of a scenery the lens can capture. Wider angled lenses capture more of the scenery, and are therefore more useful in backup cameras.
6 integrated infrared LEDs produce enough illumination in the dark to produce up to 35 ft. of night vision. The ability to see in the dark is important for every driver.
Our camera comes with an IP68 rating ,which means it is 100% waterproof.
Also Need a Monitor? (Add a Monitor).
Click here if you also want to choose a monitor from us. You can add a TFT LCD clip-on rear view mirror monitor or a TFT LCD self stand monitor. Following is a recommended installation method of our monitor, and you can also mount it on your dash if you prefer.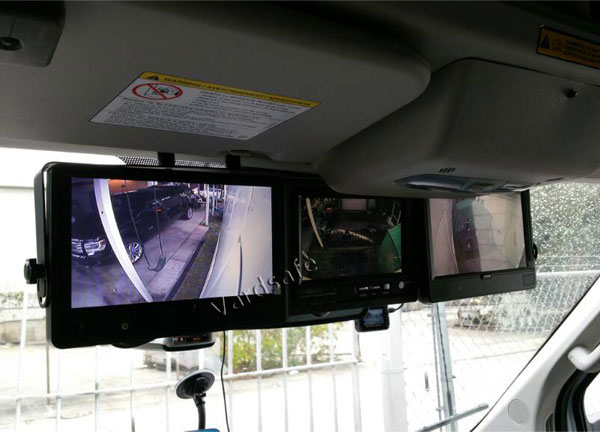 Specification:
Image sensor :CCD
Resolution :756(H) X 504(V)
TV line :600TV lines
TV System :PAL/NTSC
Waterproof rating :IP68
Lens :2.5mm
Min illumination :0Lux (LED ON)
IR led :6pcs
Viewing angle :120°
Power voltage :12V-24V
Operation Temp. :-20℃~+70℃
White Balance :Auto
In The Box:
Chevy Express Backup Camera
10 meters video extension cable
1.5 meter power supply cable
kit for installation
manual
Frequently Asked Questions:
1. How to wire it ?
It is very easy for wiring.Red wire goes to 12V/24V power source(usually reverse lights), black wire for ground, yellow plug goes to your monitor.The rear view camera will turn on automatically when you put the vehicle into reverse.
2. Will this third brake light backup camera work on my existing monitor ?
Yes, this camera comes with a standard RCA adaptor, and you can connect it with any screen(DVD,GPS unit, radio or other screen) with a RCA input.
If your vehicle doesn't have a screen option, recommend to buy a complete backup camera that you can choose a complete rear camera system.
3. Is it ok if I want this rear view camera to always be on ?
Yes, if you want the camera to always be on, you can connect it to a constant 12V/24V power source such as accessory socket (cigarette lighter)that is on all the time, or if you only want it when you reverse you can connect it to the reverse taillights.
4. Does Chevy Express backup camera have guidelines ? If yes, can I turn it off ?
Yes, it has guidelines in 3 colors to indicate distance, which is very handy for judging how far away from other objects. you can turn it off by cutting the green wire on the camera.
5. Does this have night vision ?
Yes, this camera does have night vision with 6 IR LEDs.
6. Is this OEM backup camera waterproof ?
Yes, it is completely waterproof with an IP68 rating.
| | |
| --- | --- |
| Weight | 0.6 kg |
| Shipping | Free Economic Shipping, Fast Express Service |
---